Welcome to the home of Norwich, Norfolk & East Anglia Toastmaster Bob Lloyd
Thank you for visiting the home of Norwich, Norfolk & East Anglia Toastmaster Bob Lloyd.  I am available to act as toastmaster or compere at any venue in Norfolk, Suffolk and indeed throughout East Anglia and the UK.  This could be for a variety of functions but especially weddings
If you are planning to get married and would like to meet me in person it would be great to see you at one of the upcoming wedding shows. They are listed on my events page. There is a chance to see what the Holiday Inn Norwich-North has to offer between 11am and 2pm on Sunday 13th and on 27th it will be the EDP show at Dunston Hall.

Your toastmaster is a very important link both prior to and during your wedding day. My role is to ensure everything flows smoothly from start to finish. You will spend many hours planning and may be anxious that nothing goes wrong. I offer you the benefit of my experience and expertise in planning your special day. Please view the video below to see me in action at a recent wedding.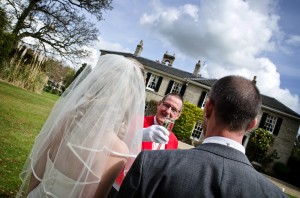 With my friendly but professional approach, I will be on hand to guide you and your guests through the whole day. My presence will remove the stress and pressure of "hoping everything will be OK". Everyone will be able to relax and thoroughly enjoy the occasion. Many have been kind enough to give testimony to this fact. As a member of the Association of the UK School of Professional Toastmasters you can be assured of top quality service.
Town Crier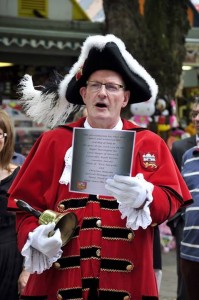 In my role as Deputy Town Crier for the City of Norwich I am able to offer a unique opportunity for companies and individuals who wish to have a proclamation made on the streets of Norwich or at any special event in Norfolk. Visit the Town Crier page for more details.