Santa Bob will be appearing this year at Notcutts Garden Centre Grotto, Daniels Road, Norwich, NR4 6QP. He arrives on Sunday 19th November at 11.30am.
To book a visit at the Notcutts grotto please follow this link Notcutts Grotto If you want to make sure you see Santa Bob please check the dates and times I will be in the grotto – or doing tea/breakfast – on my events page. When you arrive at the Grotto don't forget to tell the elves you want to see Santa Bob – but make sure the kids don't hear you!!
For the past few years I have performed as Father Christmas at a number of venues.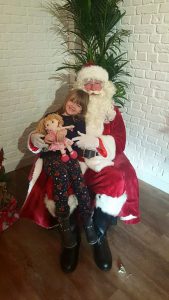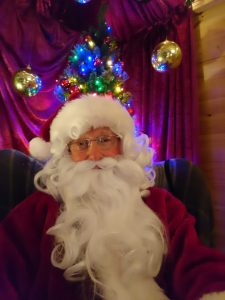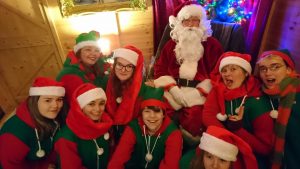 These include The Castle Mall Norwich, Notcutts Garden Centre, Mid Norfolk Railway, Mercure Hotel and Fakenham Racecourse. I am available for parties, grotto's and even surprise visits to your home. I have my own professional costume. If you wish me to give gifts to the children you need to supply them to me beforehand.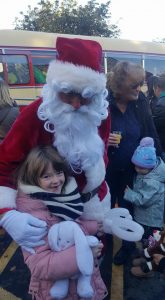 My minimum visit is for 1 hour @ £50. If you wish me to stay longer, each subsequent hour is charged at £25.