Santa Bob had another very satisfying year at Notcutts Garden Centre Grotto. Below are a handful of testimonies I received personally, although many more commented favourably to the elves as they left the grotto. I will be back again next year, so watch my fb page for details in early November 2018.
Santa testimonials
Amazing day today and must say this is the best Santa I have seen. He didn't rush and was so warm and friendly. Thank you ever so much
Best Santa Ever! Even found a little present for our baby (and told our eldest that mummy used to be a scallywag)! Am thinking he may actually BE Santa, he knows too much!
We had the best time, I teared up a little as the kids were so happy and was magical. Thank you for remembering Sheldon and bun buns. You're one in a million and a very special man making this precious magic for so many children xxx
If Carlsberg did Santa's!! Merry Christmas Santa Bob. We love you xxx
For the past few years I have performed as Father Christmas at a number of venues.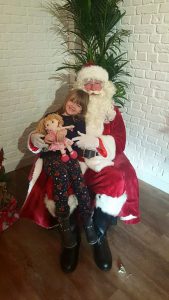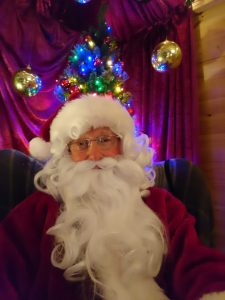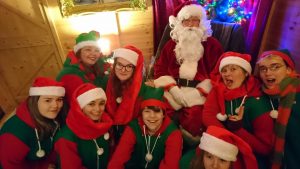 These include The Castle Mall Norwich, Notcutts Garden Centre, Mid Norfolk Railway, Mercure Hotel and Fakenham Racecourse. I am available for parties, grotto's and even surprise visits to your home. I have my own professional costume. If you wish me to give gifts to the children you need to supply them to me beforehand.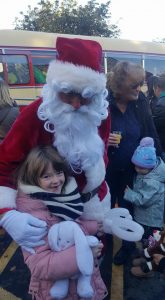 My minimum visit is for 1 hour @ £50. If you wish me to stay longer, each subsequent hour is charged at £25.